Bio
Jeffrey A. Kottler is a professor, psychologist, author, consultant, workshop leader, keynote speaker, and social justice advocate who has spent the past 40 years working throughout the world to promote personal and professional development among professionals and marginalized groups.
Jeffrey has worked as a teacher, counselor, therapist, and consultant in a variety of settings including a preschool, primary and secondary school, university, mental health center, crisis center, medical school, and corporate settings.
Fulbright Scholar and Professor
Jeffrey has served as a Senior Fulbright Scholar in Peru and Iceland and worked as a Visiting Professor in New Zealand, Australia, Singapore, Nepal, and other countries throughout the world. He ha also led service projects in South America, Africa, and South Asia. Jeffrey is a Clinical Professor in the Menninger Department of Psychiatry at the Baylor College of Medicine, located in the Houston Medical Center. He is also Professor Emeritus of Counseling at California State University, Fullerton.
Jeffrey has studied at Oakland University, Harvard University, University of Stockholm, receiving his Masters Degree in Counseling at Wayne State University and his Ph.D. in Counseling Psychology from the University of Virginia.
Jeffrey has been a professor of counseling, psychology, and education for the past 40 years, as well as designing and teaching courses in Freshman Programs, Honors Programs, Leadership, Semester at Sea, and offering service learning programs in social justice and advocacy.
Published Author
Jeffrey's books that have been translated into more than two dozen languages and have been adopted by universities throughout the world. He has authored textbooks for counselors, therapists, and teachers, as well as those on stress management and success in college. He has written dozens of books for practicing therapists and teachers, as well as several highly successful trade books for the public that describe rather complex phenomena in accessible prose.
Some of his best known works include: On Being a Teacher, On Being a Therapist, Creative Breakthroughs in Therapy, Divine Madness: Ten Stories of Creative Struggle, Stories We've Heard, Stories We've Told, On Being a Master Therapist, Change: What Really Leads to Personal Transformation, Learning Group Leadership, The Therapist in the Real World, and the New York Times bestseller, The Last Victim: Inside the Minds of Serial Killers, which has been made into a feature film (Dear Mr. Gacy).
Speaker
A humorous and captivating speaker, Jeffrey engages audiences in provocative, personal, and poignant journeys. His charismatic and motivational talks and workshops challenge people to look deeply at the issues in their lives that matter most.
The goals of his presentations are not only to inform and entertain, but to transform people in the ways they think, feel, and act. His objective is not merely to present content or ideas but to move audiences emotionally so that the content becomes memorable and everlasting.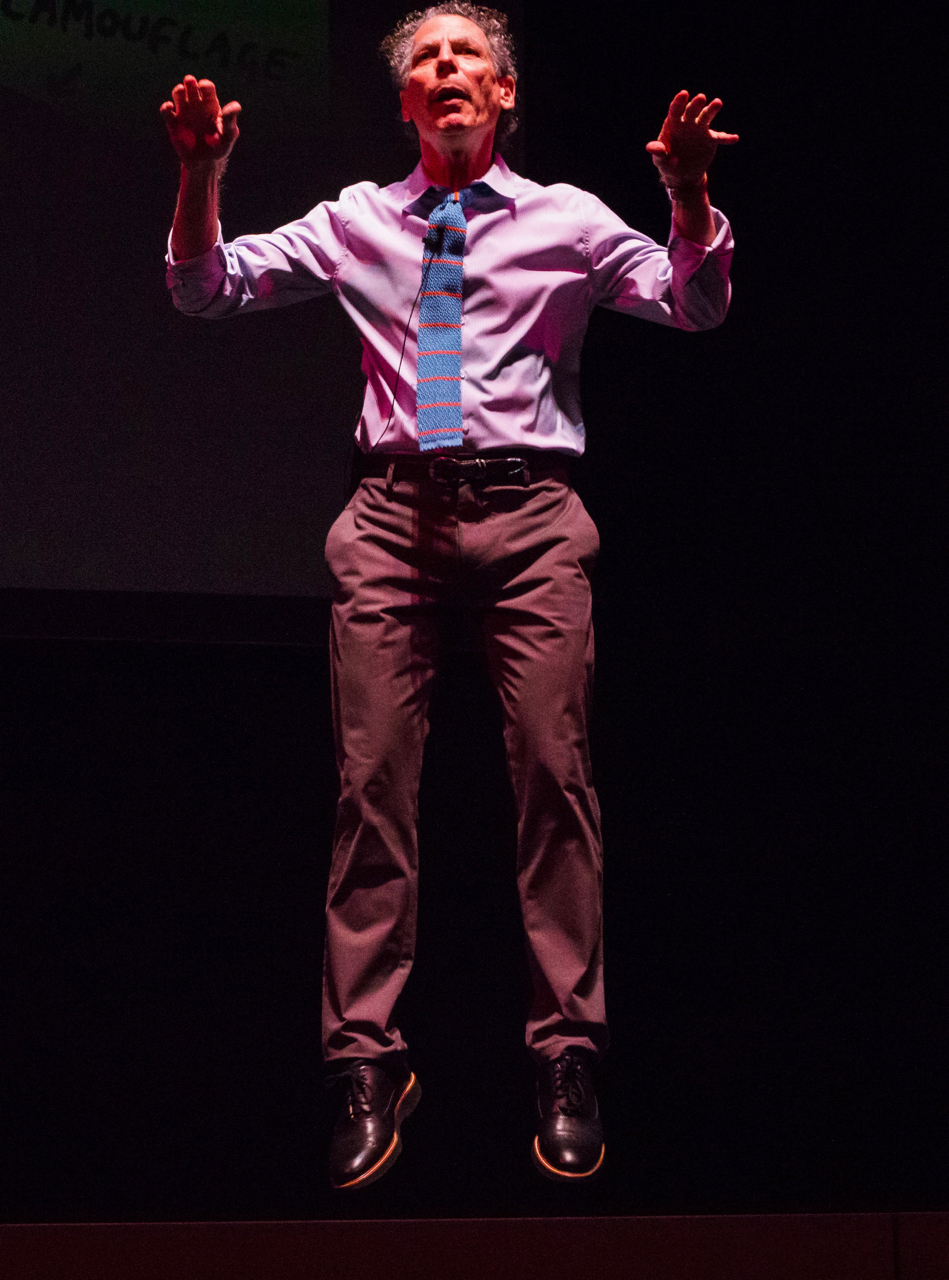 Charismatic and entertaining, Dr. Kottler appears to practically levitate off the stage as he acts out a story to illustrate the ways that people experience transformative changes in their lives.